Your Trusted HVAC Contractors, Plumbers & Electricians
in Laurel County, KY
Contact us today to discuss your needs and schedule immediate HVAC, plumbing, or electrical services in London, KY.
The air in our homes is often up to five times worse than what you'll find outside. This is because we only have a limited area for air to circulate within our homes. A lack of air exchange makes it easier for airborne contaminants and pollutants to affect the health of your household.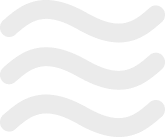 Our summers in Kentucky are hot and humid, making it nearly impossible to go without an air conditioner during the summer. Don't let a broken AC in the middle of July keep your family uncomfortable for long!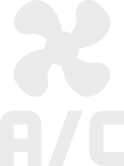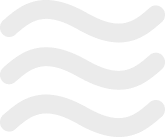 A leak in your duct system can result in a significant amount of air loss (in some cases, up to 30 percent). This can eventually lead to high utility bills, inefficient heating or cooling, and poor indoor air quality.
BOOK YOUR FREE QUOTE TODAY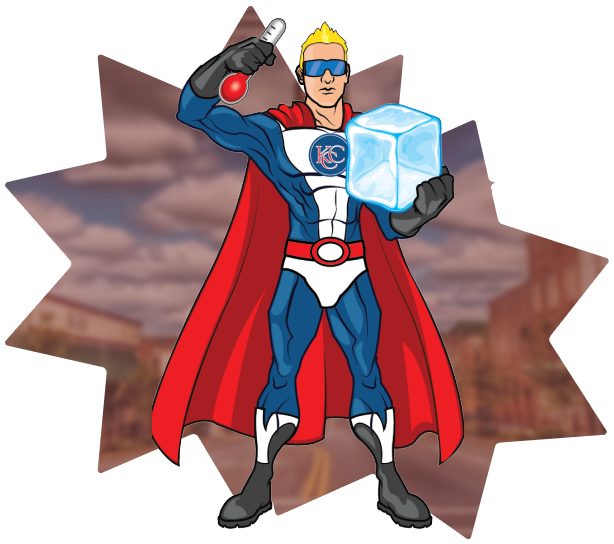 Kentucky Climate Control is a family owned and operated home services company serving the needs of London, KY and surrounding areas in southeastern Kentucky.
When you reach out to our team, you can rest assured that you will be working with experts who care about you and your peace of mind. We are committed to delivering the best solutions and providing you with an exceptional customer experience.
No job is too far or too small for us. Whether you're a residential or commercial customer, we've got you covered.
Looking for financing? We've got you covered!
Charlie and Andrew did an awesome job! Very impressed with their knowledge and work effort!
Vickie Jackson
15:40 24 Nov 20
Josh and Chris were very nice and professional and kept us informed about what was going on. We are very satisfied with our service from Kentucky Climate Control!
Amy Huddleston
22:46 27 Oct 20
Charlie was vey professional and knowledgeable. Answered all my questions and then some. In addition, he explained everything that he was doing. Thanks for a job well done.
Julie hunnicutt
14:33 15 Oct 20
Very prompt service. Robert is a great technician.
Steve Scruggs
16:04 29 Sep 20
Robert was our service man he was completely 110% professional and explained in detail I would recommend him to anyone.
Billy Morgan
19:28 28 Sep 20
Very fast service when we had a broken pipe. No one else could see us till next week. Our plumber Charlie Pace was completely knowledgeable and friendly. He even took the time to answer a million questions from my two young grandsons. Would highly recommend.
Randall Redmond
19:48 23 Sep 20
Charlie Pace at KCC helped us out tremendously. Worked tirelessly to get a major drain/ pipe issue taken care of. Thankful to have had him as the technician! It was a rough job but he didn't leave till the job was fixed. Thanks Charlie!
Bethany Gilbert
19:56 17 Sep 20
Very professional, I highly recommend them.
David Bryant
20:51 30 Aug 20
They were very responsive, came out next day and arrived before their estimated time! Very friendly and explained what they were doing and what was going on with our unit. Fixed extremely quick. Thank you!
Dorothy Daniels
01:49 26 Aug 20
I had a drain that I couldn't keep clear. Charlie , who was on time , did a great job finding and fixing the issue. I had my doubts at first on how this company would do with plumbing, and almost canceled to hire a local plumber I knew. But,I stuck with my guns and gave them a chance to prove themselves to me. Which they did. I would Definitely recommend Kentucky climate control. Great work Charlie👍👍
jeremy baker
14:50 18 Aug 20
Timely, courteous and professional.
Robyn Knarr
04:18 12 Aug 20
We replaced our old hvac unit with a Ruud unit. We also replaced our old duct work including microbial flex. They also installed a uv light that disinfects by using oxygen positive ozone that is very safe, no chemicals, to kill viruses, bacteria, and mold. The result was amazing. We cannot think of any possible criticism of Jeremy and the boys. They were patient and very informative and did all they said they were going to do and more. We had several delays due to our situation and weather. We needed this project done in one day and they moved their schedule around to help us while repairing our old unit to help it run till the new unit was installed. Josh, the supervisor, and all of Jeremy's staff were very informative friendly and helpful. It was a pleasure dealing with these guys. The most important part was that they were very professional, neat and did very good finish work. From boot covers inside the house, to details like leveling the thermostat, to the metal hood between the unit and the house sealed properly and gas pipes painted, this crew did an excellent job. I am so pleased. I would not hesitate to use them again or to recommend them to anyone.
Greg Powell
18:20 07 Aug 20
Robert was my repairman on my service call. He is very professional and knowledgeable. I told him what my issue was and within a few seconds he determined the problem and resolved it. Great guy and a great conversation holder would highly recommend and would rated higher if available. Y'all definitely have my future business. Thanks have a great day I know mines better!Update sent another tech out. Josh both guys were great and knowledgeable this place is great and will take care of all your needs and issues. Just give them a try and I promise y'all won't regret it. Thanks again Kentucky climate control!!
I was very pleased with the great service this company provided. I experienced AC problems on a HOT holiday weekend and called these folks on a Sunday morning and to my surprise I was informed they could have someone here that afternoon....My tech, Josh arrived on time and was very professional and had me up and running in a matter of minutes. I was very impressed by his attitude, kindness and knowledge..... I highly recommend KY Climate Control and will definitely use them if I experience HVAC problems in the future.
Larry Parrott
00:42 06 Jul 20
Chris was our repairman. Very professional and informative. He found the issue right off and was able to inform me of my options. He was very nice and was able to get our unit cooling quickly. Would definitely recommend!
Heather Douglas
13:08 15 Jun 20
I could not be happier with my experience with Kentucky Climate Control. They responded to us rapidly and worked diligently until the job was done. Josh, Michael, and Darian were consummate professionals, friendly, and knowledgeable. I cannot recommend this company more.
Shaun Robertson
01:36 11 Jun 20
The service technician (Chris Seagle) showed up on time. I found him to be very friendly, knowledgeable, and good at his job. He had everything back up and working very quickly. I would certainly recommend this company and I would use them again in the future.
Larry hill
21:03 08 Jun 20
Fantastic customer service - my technician was Chris and he was extremely kind, up front, personal, & professional about everything. Jeremy the owner is also fantastic he worked with me to make sure I would be able to get a new reliable AC unit. They guarantee and warrant their installation services and parts - I hope to replace my 2nd HVAC with them and plan to update this review after it! Thus far I cannot speak highly enough; their customer service over the phone is also fantastic.
Jordan Infield
16:11 02 Jun 20
Awesome service! After much cost and drama with 2 other hvac places KCC came out and stayed until air was working properly, took 4 hours to find the problem - he didnt give up he stayed on until he found and fixed the issue! And didn't over charge.
My technician for my AC unit, Chris, was very nice, was extremely helpful with explaining the specific AC issue causes in detail for me as well as showed me pictures of the causes. Incredible amount of info about other professional services offered through KCC. Which I will be using in the future. My AC unit is up and running wonderfully with amazing professional and speedy service. I will definitely be going through them again for their amazing and timely service.
Marie Jones
20:23 19 May 20
Chris was early well prepared and well informed of service needs. Also provided honest and reliable information on system I have and what I can expect in future. Will definitely use again and am extremely satisfied.
dawn jones
22:40 12 May 20
Fantastic service at a fair price
Jacob Partin
15:06 21 Apr 20
Chris Seagle was wonderful to deal with! Called on Tuesday, they were at my house by Thursday morning (25 minutes early) problem was quickly repaired. Great customer service, would highly recommended to anyone!
Shannon Pennington
14:35 09 Apr 20
I highly recommend KCC for your HVAC needs. They were not only quick to respond to my needs, but there are amazingly professional and did a first class job installing my new system.Great to deal with and made sure everything was exactly as I wanted before they left.Glad I chose to use them!
Christopher Hart
14:19 03 Apr 20
Kentucky Climate Control is amazing! They are kind and helpful.
Angel Helton
20:54 23 Mar 20
Chris and the electricians were all very informative and fixed my issue for the least amount of money! I highly suggest using this company for any HVAC repairs.
Tristin Dean
16:37 02 Mar 20
Chris just just did a safety inspection for our two 15 year old units and uncovered some issues. The yearly maintenance coverage gets one fixed but the other might just signal the end of our upstairs furnace. Chris caught the problem before our kids were exposed to too much carbon monoxide. Thank you, Chris! Hurts the wallet but keeps our family safe.
Jason Nedlo
23:42 27 Feb 20
They came out the next day after we called about some heat pump issues. Chris was our technician. He was very professional and told me about all the options available to us. He was thorough with his inspection and he was able to fix our issues. Everything is working perfectly and I would recommend them to anyone.
billcturner
15:36 23 Jan 20
Josh is very responsive and the integrity of his work shows.
Melinda Wilzbach
13:30 08 Jan 20
I sent a message to KCC today and my call was immediately returned. I had an appointment to have my unit serviced. Chris performed the service and he was through and explained what he was doing and he was knowledgeable about the system and he took care of all problems. Great service and truly amazing Employees! Thank you!
Dorothy Howard
19:45 03 Jan 20
Timely service, even though I rescheduled twice with Ashton. Polite, Friendly, & knowledgeable service. Chris went out of his way to make sure I was helped the same day. I would recommend this service for anyone that needs help in the area.
G D Frankum II
06:39 26 Dec 19
I called Kentucky Climate Control after our gas unit stopped heating and left a message. KCC called back promptly. Our service technician, Chris, came and fixed the problem right away. I recommend KCC highly.
Roberto Campos
17:04 20 Dec 19
Denise Langlais
03:34 20 Dec 19
Forget The Rest & Call The Best!
Robby Partin
23:52 19 Dec 19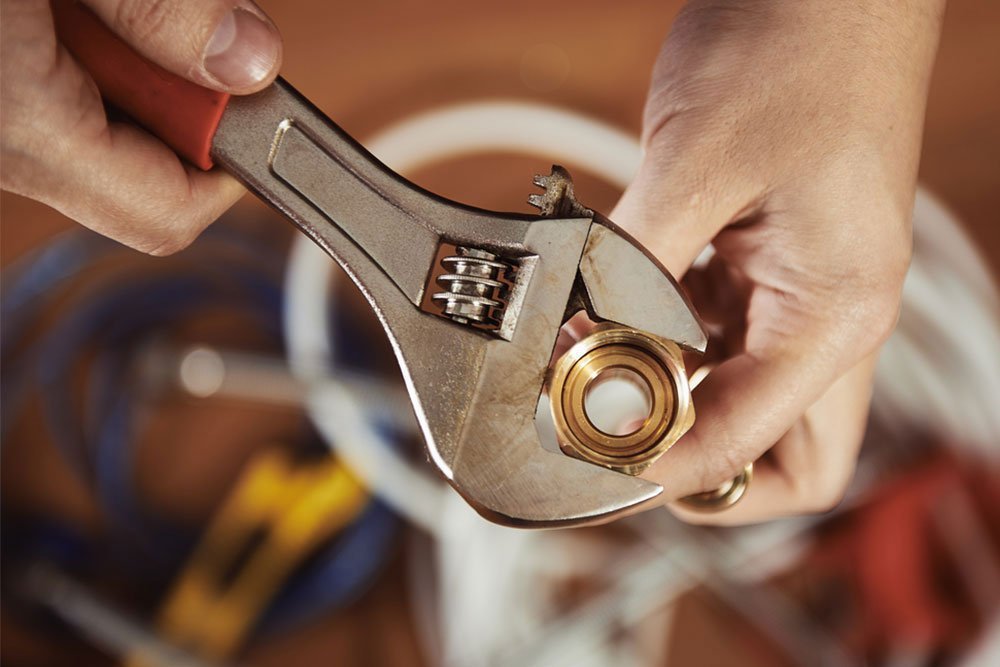 The Best Plumber London KY Has To Offer
Leave your plumbing concerns with us! We're here to provide you with answers to your toughest drain, sewer, water treatment, and gas line problems. Our experienced plumbers will uncover the source of your plumbing problem and present you with the right solution.
Get your plumbing issues resolved quickly—contact our experts today for immediate plumbing services in London, KY.
Heating or AC Problems? Contact Our London, KY HVAC Experts Today
Get your HVAC systems repaired or replaced efficiently with help from our experienced professionals. We will inspect your heating or cooling problem, go over the most cost-effective solution, and present you with an upfront estimate for repair or replacement.
Need to install new HVAC equipment? Receive individualized options tailored to your exact needs. We will work closely with you to help you select a new air conditioner or heating unit that best meets your comfort goals and your budget.
Our experts will take the time to provide you with a full consultation to explain all of your available options, so you can choose the system that's right for your home or business.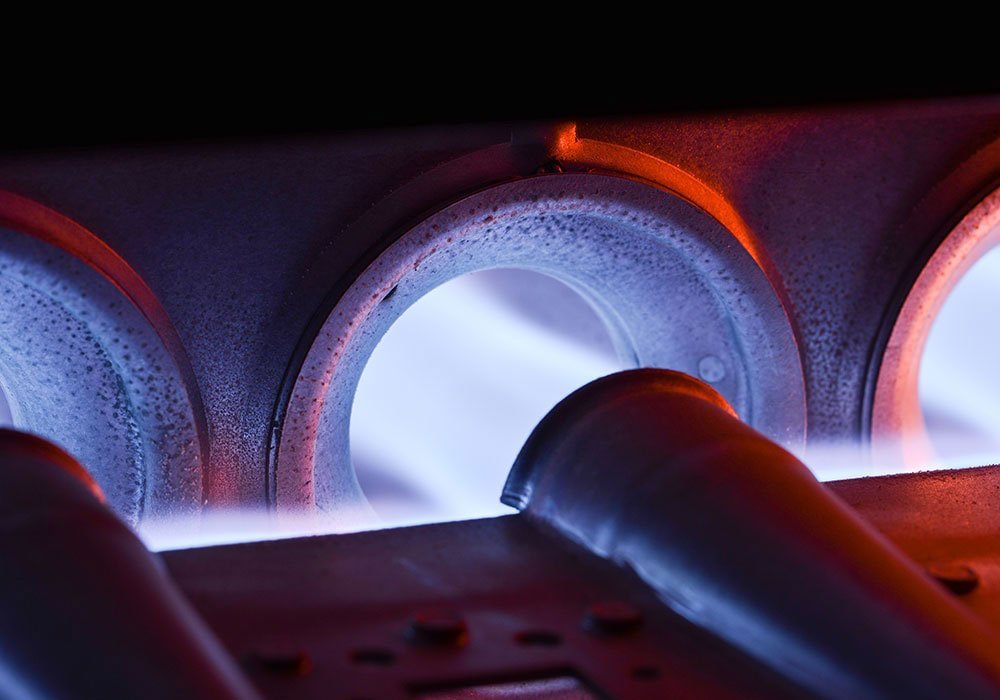 Our customers are our first priority. We want to make every phone call and every visit one that you will remember. Expect knowledgeable professionals, honest advice, and quality results with every service.
We serve both residential and commercial clients, offering you a variety of money-saving solutions. Our services combine high-quality parts and equipment with our dedication to delivering top-notch customer service to provide you with an exceptional experience from start to finish.
Our goal is to help you enjoy the long-term peace of mind you deserve. We will make every effort to leave you with a smile!
When you call to schedule service, you will always be connected with live help. Our phone lines are always open, with 24/7 service and technicians on call. We only hire locally trained customer service representatives, so you will never have to deal with an automated message.
Work With the Preferred Electricians in Southeastern Kentucky
At Kentucky Climate Control we also have licensed electricians who can provide you with a range of solutions. Whether you'd like to install a new whole-house generator or you're looking to replace your lighting fixtures, our team has all of your electrical needs covered. We will make sure your project is completed to meet safety codes and the highest quality standards.
Local Reviews
Kentucky Climate Control
Rated
5.0
out of 5 stars based on
16
customer reviews
Powered by Nearby Now
---
Wonderful service!
Sherry

-

Corbin

,

KY



Review of Kentucky Climate Control
I can't say enough good things about our experience with KY Climate Control- the work they do and the service you truly get. Chris went above and beyond for our family!
---
Great service, professional work /explanation, neat.
Susan

-

London

,

KY



Review of Kentucky Climate Control
Great service, attitude, very professional
---
Great service!
Corey

-

Corbin

,

KY



Review of Kentucky Climate Control
---
Response from Kentucky Climate Control :

Thank you for being a customer and for the 5 star review! We truly appreciate your business.
---
Great service
Sheila

-

Williamsburg

,

KY



Review of Kentucky Climate Control
It was a much cleaner process than I thought it would be
---
Great service
Burton

-

Corbin

,

KY



Review of Kentucky Climate Control
Chris was my technician. He listened to my concerns and questions and addressed as well as answered all my questions. The up stairs unit needed a part which was on board the service truck. Great experience and great tech.
---
Friendly professional service.
Harold

-

Mount Vernon

,

KY



Review of Kentucky Climate Control
I appreciated the email telling me Robert was on his way at the time I had been scheduled. He was very professional and friendly, explained everything he did and answered all my questions.
---
Excellent service... Robert explained everything and answered all my questions. Great Price. I even signed up for the service plan. Thank Y'all
Sonia

-

Gray

,

KY



Review of Kentucky Climate Control
I will recommend your company service to everyone
---
Great Service!!!
Megan

-

London

,

KY



Review of Kentucky Climate Control
Great Service! Chris was great and answered all my questions! I've hired 2 other companies to fix my heat and they cannot!!! I called Kentucky Climate Control and they came out that day and fixed it!!! Great Company, Great Employees, Great Service!!!
---
Great Service
Kim

-

Corbin

,

KY



Review of Kentucky Climate Control
Chris was very knowledgeable and professional. I would recommend this company to anyone.
---
Great service
Jerry

-

London

,

KY



Review of Kentucky Climate Control
Information great
---
Charlie P.
Replacing water heater
Near
Station Ln,

Union

,

KY

41091
Charlie P.
Repairing sink drain
Near
S Main St,

Corbin

,

KY

40701
Charlie P.
Snaked and jetted a main drain
Near
Master St,

Corbin

,

KY

40701
Charlie P.
Repairing water leak
Near
S 3rd St,

Williamsburg

,

KY

40769
Robert W.
Heating repair
Near
Corbin Center Dr,

Corbin

,

KY

40701
Chris S.
Fixing a residential furnace
Near
Ruffian Trail,

Corbin

,

KY

40701
Robert W.
Fall check up
Near
Ruffian Trail,

Corbin

,

KY

40701
Robert W.
Hvac heading repair
Near
Crooked Creek Dr,

London

,

KY

40744
Chris S.
Converting a gas stove to propane
Near
KY-3423,

Rockholds

,

KY

40759
Buddy M.
Hvac
Near
Angel Rd,

Williamsburg

,

KY

40769