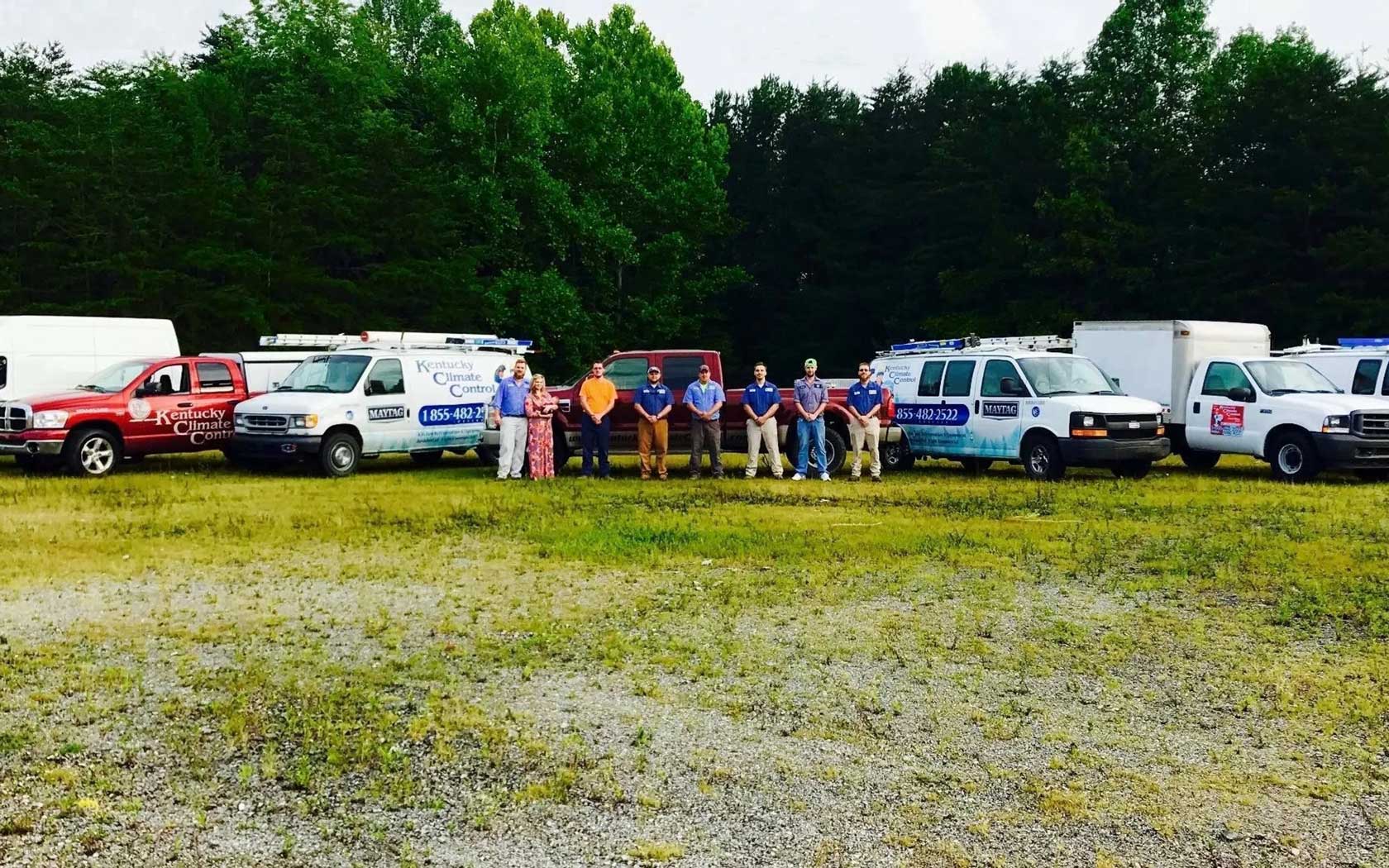 Kentucky Climate Control is a family owned and operated home services company serving the needs of London, KY and surrounding areas in southeastern Kentucky.
When you reach out to our team, you can rest assured that you will be working with experts who care about you and your peace of mind. We are committed to delivering the best solutions and providing you with an exceptional customer experience.
No job is too far or too small for us. Whether you're a residential or commercial customer, we've got you covered.
Always great service. Thank you.
The tech guys were great, they worked hard and explained everything they were doing. Stayed with it until the job was completed. Made sure I knew how to operate my thermostat, since I am not computer savvy. Ask if I had any questions and answered any I had. Very professional, friendly, and consistent on their work. They installed a Smart thermostat, AC/HeatPump and all new duct work. And new return air vent. So very pleased with the work they did. I wish I could recall their names because they deserve a big shout out for installing a new unit that has just come out on the market. So very pleased with these guys and I highly recommend them for any ac needs this summer. Great job guys!!
Prompt and professional. Kept us informed on what repair was going on and did a follow up on a concern I had.
I've had a great experience with this company, their technicians, and office staff. Everyone is always polite, friendly, and professional. They work you into the schedule quickly and are very responsive. I have my maintenance contract for my homes HVAC system with them. Jesse and Ryan have both been out to service the system and do a great job.Today Randy and Bill came out to upgrade our home to a duel fuel system and to clean our ducts. They did a fantastic job and answered any questions I had, educated me on how the new system works, how to use the updated thermostat, and they cleaned up as they went. I definitely give Kentucky Climate Control high recommendations.
Quick response and fast service
He evaluated our air conditioning and did an excellent job and was very informative! 10/10 recommendations